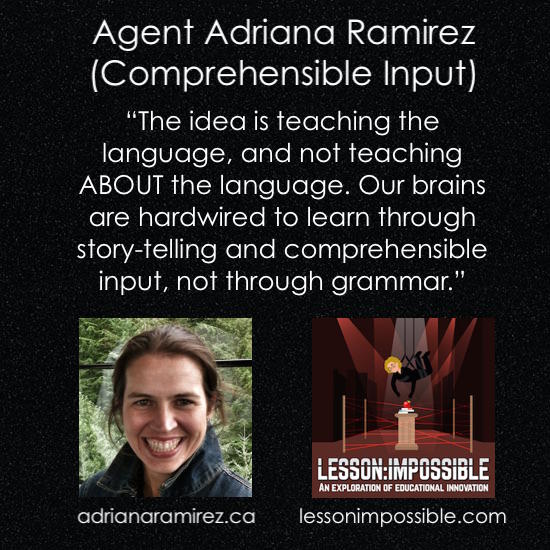 Your lesson, should you choose to accept it, is to use comprehensible input when teaching languages, specifically the TPRS method.  The special agent assigned to help you with this task is Adriana Ramirez of British Columbia.
In this episode Adriana:
1️⃣ defines Comprehensible Input (CI) and explains how students are still learning grammar, just doing so intuitively
2️⃣ responds to a ton of misconceptions and critiques of CI and TPRS (Teaching Proficiency through Reading and Storytelling)
3️⃣ discusses students taking ownership of the stories, adapting for teaching during Covid-19, and finding inspiration in other teachers through social media
Click here for more details about our conversation, links to people mentioned in the episode, and more information about the podcast.