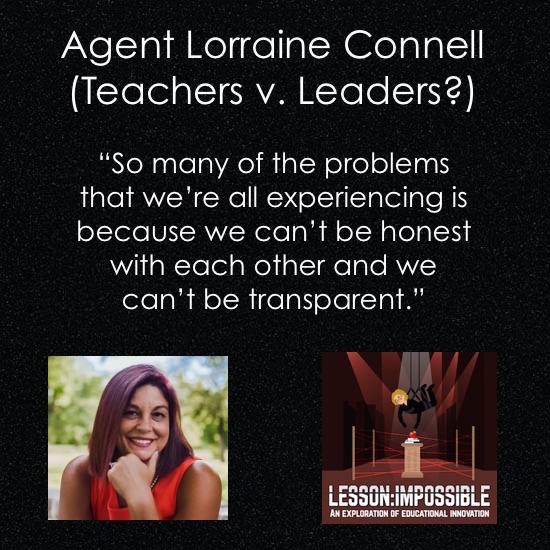 Often, the relationship between teachers and school leaders is framed as adversarial. However, your lesson, should you choose to accept it, is to build strong🦾 relationships between administrators🧑🏾‍💻👨‍💻 and teachers👩🏼‍🏫🧑🏽‍🏫through empathy🧘🏽‍♂️, transparency🧊 and vulnerability👀.  The special agent🕵🏽‍♀️ assigned to help you with this task is high school teacher Lorraine Connell.
In this episode we discuss:
1️⃣ Why mistakes need to be celebrated
2️⃣ The value of empathy, transparency, and vulnerability
3️⃣ Understanding expectations and modeling self-care
Click here for more details about our conversation, links to resources mentioned in the episode, and more information about the podcast.